Track your parcel, letter or pallet.
Buy shipping online
Order and pay for shipping via the tool Send Direct. Print out the shipping document and submit it to any agent.
Portokod – a digital stamp for your letter
Buy your postage online, write the code directly on the letter - simple, flexible and always available.
Search delivery time
Calculate the time it takes for your shipment to reach the recipient.
New stamps with beloved classics!
The pink elephant, which most people recognize from television, turns 50. We celebrate this by letting it adorn our new stamps and one of our gift bags.
Postcards
With Postcards, your digital pictures are converted into a postcard that we print and deliver to the recipient's mailbox.
Collect parcels from a parcel locker
With our parcel boxes, you can conveniently pick up your parcel around the clock, at a location near you. Choose parcel box as the delivery option in the e-commerce company's checkout and collect the package by using the PostNord App, and authenticate yourself via Mobile BankID.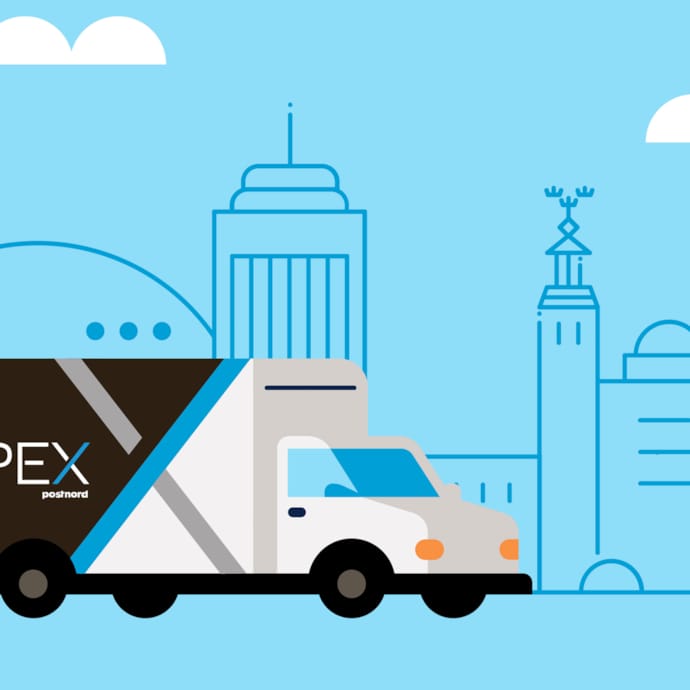 PEX Courier – for all courier needs
With our courier service, you can order and send couriers locally, nationally and internationally. Fast, safe and flexible deliveries.